Ok so you probably think I'm some bandwagon fan that started liking the Braves when they started winning games every year right? Nope, I've been a fan since the day I was born. I grew up in Atlanta, going to Fulton County Stadium and watching the Braves. Oh, and all - time favorite player.......
Dale Murphy.
Here are some pictures: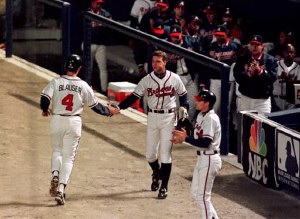 Chipper Jones congratulating Jeff Blauser during the 1997 NLCS.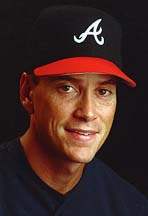 One of my favorites, Tom Glavine.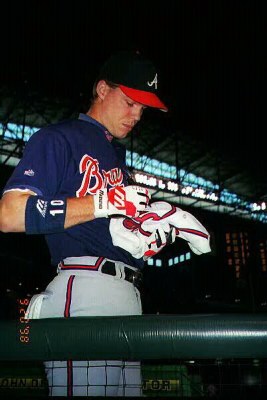 A proud moment, Chipper Jones signing my jersey!!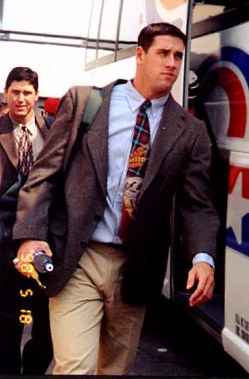 Another favorite, John Rocker.
OK, one more....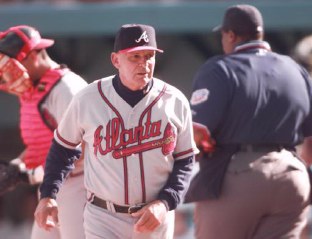 Last, but certainly not least, the manager,
Bobby Cox.